Pubblicata in Inghilterra il 12 settembre dalla Decca e negli Stati Uniti il 13 settembre 1969 dalla ABCKO, contiene due liste di tracce differenti:

Versione UK

1. Jumpin' Jack Flash
2. Mother's Little Helper
3. 2000 Light Years From Home
4. Let's Spend the Night Together
5. You Better Move On
6. We Love You
7. Street Fighting Man
8. She's A Rainbow
9. Ruby Tuesday
10. Dandelion
11. Sittin' On A Fence
12. Honky Tonk Women

Versione USA

1. Paint It Black
2. Ruby Tuesday
3. She's A Rainbow
4. Jumpin' Jack Flash
5. Mother's Little Helper
6. Let's Spend The Night Together
7. Honky Tonk Women
8. Dandelion
9. 2000 Light Years From Home
10. Have You Seen Your Mother Baby (Standing in the Shadow?)
11. Street Fighting Man

Sono presenti gli ultimi successi della band mischiati in poco più di mezzora di ascolto.
Da collezione la copertina ottagonale, dedicata a Brian, dove all'interno riporta un epitaffio con scritto: Brian Jones (1943-1969) – "When this you see, remember me, and bear me in your mind. Let all the world say what they may, speak of me as you find";
"Quando vedrai questo, ricordami e fissami nella tua mente; lascia che il mondo intero dica quello che vuole, parla di me come ti sentirai di fare".

Entrambe le versioni vendettero molto bene, arrivando al 2° posto nelle classifiche.
Il titolo è un gioco di parole preso dal film del 1961 di Ingmar Bergman Through a Glass Darkly.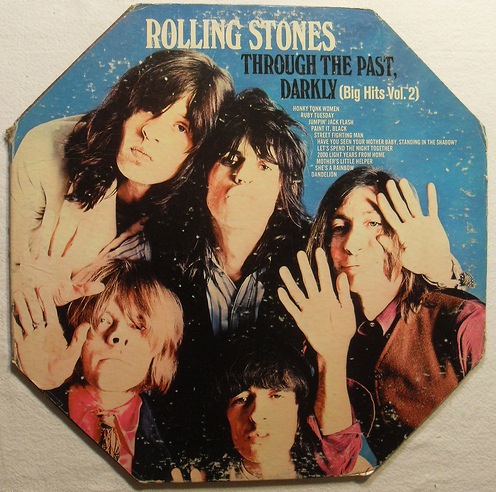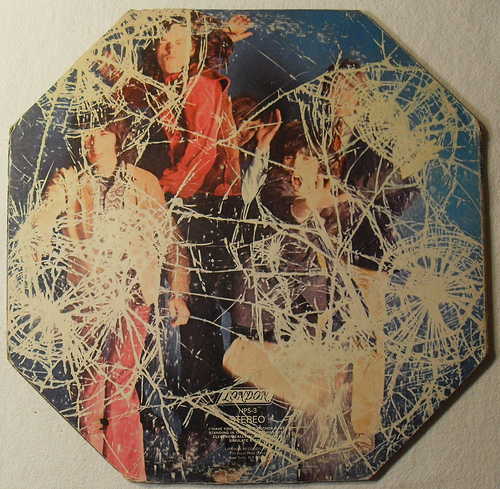 Fronte e retro del vinile limited edition ottagonale